The best Samsung phone: the top Samsung smartphones of 2020
Choosing the best Samsung phone for 2020 isn't all that easy, considering how many models are out there – but our comprehensive guide can help you out. We're going to explain in detail what you get (and what you don't) from most of the various Samsung handsets on the market today.
Samsung is probably most often associated with heavyweight flagship phones, but as we'll explore here, it also makes some rather good mid-range and budget models too. Whatever you're looking for from your next smartphone, there's probably a Samsung device to fit.
When it comes to finding the best Samsung smartphone for you, the process is the same as shopping for phones in general: you need to weigh up the size of the handset, what you get in terms of specs and performance, and of course the all-important price
Photo by: androidauthority.com
When it comes to smartphones, everyone's needs are different of course – some people want the best Samsung phone camera (something Samsung excels at, by the way), some people want the best Samsung phone on a budget, and so on. We've tried to cater for all those different needs below.
Some Of The Best And Newest Samsung Smartphones
1. Samsung Galaxy S20, S20 Plus, and S20 Ultra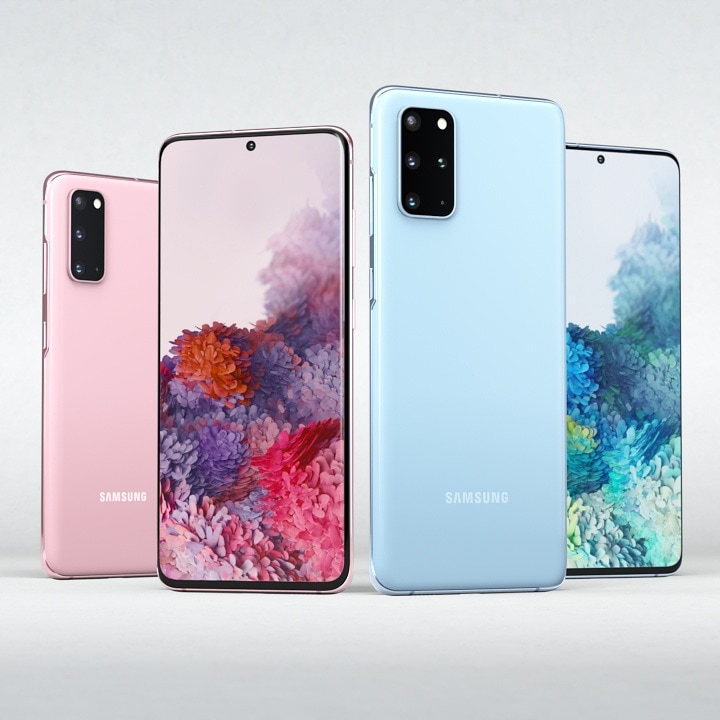 Photo by: Samsung.com
Every year sees a heap of various Android phones released into the market. Some are good, some are bad. Some are really exciting, whereas others are a bit boring. Among all of the handsets to come out during a given year, one release that's continually met with a lot of excitement and fanfare is Samsung's Galaxy S series.
One could argue that Galaxy S phones aren't always the most interesting, but there's no denying how much more attention they get compared to much of the competition.
For 2020, Samsung is launching a trio of phones with the Galaxy S20, S20+, and S20 Ultra. These are very technically impressive gadgets with high prices to match, and if you can afford what Samsung is asking for the phones, they're bound to be some of the best the Android landscape sees all year.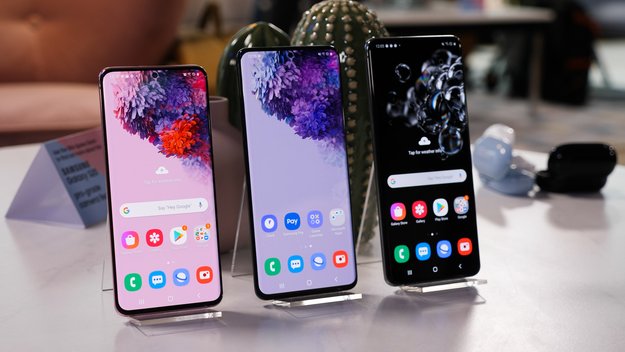 Source: giga.de
Samsung Galaxy S20 specs:
Display: 6.2-inch, QHD+
Chipset: SD 865 or Exynos 990
RAM: 12GB
Storage: 128GB/512GB
Cameras: 12MP Ultra Wide, 12MP wide-angle, 64MP telephoto
Front camera: 10MP
Battery: 4,000mAh
Software: Android 10, One UI 2.0
---
Samsung Galaxy S20 Plus specs:
Display: 6.4-inch, QHD+
Chipset: SD 865 or Exynos 990
RAM: 12GB
Storage: 128GB/512GB
Cameras: 12MP Ultra Wide, 12MP wide-angle, 64MP telephoto, DepthVision
Front cameras: 10MP
Battery: 4,500mAh
Software: Android 10
---
Samsung Galaxy S20 Ultra specs:
Display:6.4-inch, QHD+
Chipset: SD 865 or Exynos 990
RAM: 12GB
Storage: 128GB/512GB
Cameras: 12MP Ultra Wide, 108MP wide-angle, 48MP telephoto, and DepthVision
Front cameras: 40MP
Battery: 5,000mAh
Software: Android 10
Read more on:  androidauthority.com